testimonials
Wedding Testimonial 
John Connors & Linda Fanning - June 2023
"We recently had the pleasure of celebrating our wedding at the magnificent Anner Hotel, and we cannot sing its praises enough.  First and foremost, we must give the biggest and wholehearted thanks for the main woman – Deirdre.  From the moment we arrived until the final farewell, our wedding experience at the Anner Hotel was nothing short of spectacular thanks to Deirdre. From start to finish, it was an absolute dream come true, thanks in large part to the exceptional services provided by the hotel staff and, most notably, our incredible wedding coordinator, Deirdre. The professionalism, attentiveness, and genuine care demonstrated by Deirdre was truly outstanding. She effortlessly managed every aspect of our wedding reception, creating a comprehensive timeline, ensuring that every detail was meticulously taken care of.  Her knowledge, experience and unwavering dedication left us feeling completely at ease, knowing that our special day was in the best hands possible. She is an absolute gem and such a pleasure to deal with. We always looked forward to meeting Deirdre every time we visited the Anner Hotel.  She flawlessly coordinated the reception, ensuring that everything ran smoothly and on schedule. The food was amazing, the service was first class, her team of staff were extremely kind, friendly, and very efficient. Our guests still rave about the delicious food and excellent service they received.
We wholeheartedly recommend the Anner Hotel to any couple seeking a venue that not only surpasses expectations but also creates the most amazing wedding experience. The beautiful setting, exemplary service, and the expertise of their remarkable staff, led by Deirdre, ensure that your special day will be filled with joy and cherished memories.
Thank you, Deirdre and the Anner Hotel, for making our wedding day the best day."
_____________________
Martina Cormack & Martin Larkin – April 2023
"Exceptional - We had our wedding here last weekend, What can I say from start to finish everything was just perfect. I Would especially like to say how wonderful Deirdre Crowe was, She is outstanding, a true professional, her attention to detail was amazing. Everyone felt at ease with her she's a gem. The food was superb, Rooms spotless. Gardens were beautiful, The staff were so nice and friendly, nothing was ever too much. I would like to thank The Anner for making our day so special and would have no hesitation in recommending The Anner for anyone considering booking their special occasion or short break.
_____________________
Eileen Slattery & Eamon MacCormaic – April 2023
"From our first encounter to the last with Deirdre, our wedding coordinator we had all our fears allayed and all our wishes met. Deirdre and the staff of the Anner couldn't do enough for us, to make sure our special day went as extravagant and personal as we desired our nuptials to be.  Throughout our liaisons with Deirdre, problems were encountered and solved with efficient aplom as only Deirdre could.  Strangely for wedding preparations, there was unequivocally no tears but an abundance of laughter with Deirdre, our wedding Mum.
 Again we cannot say enough to express our gratitude to the Anner Hotel and especially the effervescent Deirdre."
_____________________
 
Maryanne Fogarty and Simon Stambridge – March 2023
"I honestly don't know how to put into words how amazing Deirdre is. From the day we first met her to the day of the wedding, she was absolutely incredible. She went above and beyond to ensure our wedding day was perfect. Deirdre is a perfectionist and has such a good knowledge and experience in the industry.  Deirdre has an amazing eye for detail and ensured our guests were all looked after. One of our wedding guests was 95 years old and Deirdre went out of her way to speak with our guest to see what they wanted to eat and had the kitchen especially make her an omelette and soda bread.
Every time we went to the Anner Hotel, we were treated like royalty by Deirdre and the staff. They were all so warm and welcoming every time we visited. We had an amazing day and night. The food was amazing and many of our guests they've never been at a wedding with so much food and wine. We couldn't recommend the hotel enough to any couple looking for a wedding venue.
A huge thank you to Deirdre and all the staff in the Anner Hotel."
_____________________
Eimear & John - September 2022
"We had our wedding here in September 2022 & we were absolutely delighted with the Anner Hotel. The food, service & staff were all outstanding. Deirdre the wedding coordinator is a true professional & highly experienced. she was so friendly from the day we met her & booked our wedding she was just brilliant & accommodated everything we asked for. She is such an asset to the hotel. The grounds are beautiful for photos & the function room is a great space. We would highly recommend the Anner for a wedding it was the best day of our lives & there was nothing we could fault." Eimear & John
_____________________
 Christine O'Gorman & Jamie Heaney – August 2022
"We had our wedding here in August 2022. Deirdre and her team were incredible. The food was fantastic, such a good selection to choose from and nothing was a problem. The accommodation was lovely and clean. Our guests were so happy with the experience and service. I cannot recommend the Anner Hotel enough, Deirdre was so professional & helped keep the whole experience stress free."
 _____________________
Hannahmay & Wes Hunter - July 2022
"We had our wedding here in July 2022 and all I can say is that it was a fantastic day. Everything from the first point of contact with Deirdre was brilliant and she helped us to organise a fantastic wedding that all our guests enjoyed.
The hotel were extremely accommodating in every sense in the lead up to the wedding, and all of the staff were perfect on the day and in the lead up to the day, as well as on the day 2!
The food, the service, and everything else couldn't have been better and all of this combined helped to make our big day so seamless and stress free.
The microphone / sound system for the speeches was perfect too and there were no problems in this area either.
We can't fault a single thing about this venue for our wedding and Deirdre is a truly incredible wedding planner to have on your side."
_____________________
"Wedding - We had our wedding here last Thursday the 8th September and all I can say is WOW.everything was amazing from start to finish,people were raving about the food and service was on the ball. Staff were so friendly aswell and especially the lads behind the bar were great craic. Theres one thing I do want to add.....Deirdre is an absolute gem.she is spectacular at her job and not only was she our wedding coordinator I now consider her a friend.She was so supportive the last 18months and went above and beyond for us.She is worth her weight in gold and a complete asset to the hotel.💖💖"
_____________________
Father of the Bride - August 2022
"Our Daughter's Wedding- Our whole experience with arranging and holding our daughter's wedding was superb. Deirdre is a master class of how to listen to what people want, provide advice, deliver it and deal with any issues that arise seamlessly and without any fuss. Planning the wedding was one long pleasant experience only matched by what she and her team delivered which was first class, more than we hoped for and more than could even be expected.
The team at the Anner are young, fresh, cheerful and totally committed to delivering service and importantly ensuring that you get everything you want from check in to the preparation of the rooms to breakfast to leisure to the bar to the bistro and of course the pre wedding celebration and wedding celebration itself.
Can I on behalf of the family thank Deidre and the team, John and the team and rest of the teams for a wonderful trouble free time. I particularly point to the first pre wedding celebration when the plane carrying half the guests was 2.5hrs late - no sweaty, no fuss just all rearranged effortlessly for us.
Team Anner - you should be proud!"
 _____________________
Claire & Colum Dolan - July 2022
"Where do I start... From when we talked to Deirdre Crow and confirmed our wedding date in December 2021.. the anner hotel have been absolutely outstanding. I have never come across a hotel and staff that were nothing but accommodating,friendly and a pleasure to be around.. we had our cermony and afters on the 28th July in the anner and from start to finish was like a fairy tale.. there wasn't one bit of food left on any of the plates,not one complaint by any of our guests.. the rooms were crazy clean and perfect for all of our guests.. we stayed in the Graham suite for 3 nights and it was outstanding.. people in the hospitality industry are so underrated and we should actually appreciate them more for all they do. The long hours they put into making sure each person is treated like a king or queen and they even have a kids club and leisure facilities..the grounds are exceptional and brillant for photos..we have been back since for food and once again amazing and mouth watering as always.. 
The Anner Hotel is one of my favourite places from here on in..definitely worth a visit and a stay. 110% given at all time..  Thank you Deirdre you are an amazing person and uplifting to be around"
 _____________________
Laura & Adrian - July 2022
"Superb wedding venue - We had our wedding in the Anner this weekend and what can I say from start to finish it was a dream. Deidre is an absolute dream to deal with. The staff were absolutely excellent in delivering hot absolutely delicious food. And every guest has not stopped raving about how fantastic the food,service,rooms,decor etc was. Nothing was too much of an ask for deidre or reservations or kitchen/waiting staff and I could not recommend more highly this fantastic hotel for your everyday needs right up to what would be anyones ideal wedding."
 _____________________
Sarah & John Kennedy - July 2022
"We had our wedding in the Anner on the 21/07/2022, from the very start Deirdre was outstanding to deal with and so easy to get along with, the staff are so friendly and attentive, the rooms are beautiful and the grounds surrounding it. Our day went perfectly thanks to Deirdre and the staff, I would recommend to have your wedding here as it is beautiful."
 _____________________
Aisling Hickey & Martin Prout - February 2022
"I'm giving the Anner 5 stars because it wont allow me to give more! It definitely deserve more than 5...I just had my wedding day on the 26th of February and it was the most amazing day....from the very first visit back in 2019 when we viewed the hote,l throughout the whole process including a postponement due to covid, the million emails and telephone calls and all the visits to the hotel. Nothing was ever too much trouble and all the staff were always so friendly especially Deirdre the wedding coordinator, who was with us through the whole process and could never do enough for us. For any future brides reading this, Deirdre is one of the reasons I picked the Anner to have our wedding. Her professionalism and experience always showed she is amazing at her job. As for the food, not one of our guests or ourselves could fault it along with the amazing service we received....it was the most magical day and we are delighted that the Anner hotel and its staff were part of it".
 _____________________
Ann-Marie Hayes & Thomas Dunne - January 2022
My husband and I recently held our wedding reception at The Anner Hotel. From start to finish Deirdre Crowe and her team were a dream to deal with. They left no stone unturned to make our wedding reception a magical experience from the minute we arrive at the hotel for the drinks reception through to end of the night. The food was exceptional and everybody we talked to afterwards complimented the Anner for their food. That's 94 compliments!!! We would highly recommend this hotel for prospective wedding couples.
_____________________

Paul - July 2021
"We got married in the Anner Hotel in Thurles on the 16th of July 2021 after 2 cancellations. We went from having quite a large wedding to 50 guests. I cannot say enough about this fantastic hotel. From our first meeting with our wedding planner Deirdre to the day of the wedding we were treated like royalty. Any fears we had about not having live music to not having a big crowd were handled so brilliant by Deirdre. On the day the set up in the hotel was absolutely fantastic. It was a five star plus experience from start to finish. All the staff were so professional while still been so welcoming. There was no waiting on drinks for our guests and John the bar manager and his team were just brilliant. The food was delicious and the service outstanding. The accommodation was fantastic and the grounds absolutely gorgeous for photos. Our guests could not get over how amazing everything was and are still talking about the day quoting it as the best wedding they ever attended. I can't reccommend this venue enough.
Thank you all in the Anner for giving us the wedding of our dreams".
_____________________
Liz - June 2021
"We just had our wedding in the Anner Hotel a party of 25. Fantastic from the time we and our guest entered, the staff are so friendly and welcoming and couldn't do enough for you nothing was a problem all request were meet with willingness and kindness. it was obvious that they adhered to covid guidelines which made everyone feel more relaxed. 
The way Deirdre and staff set up the ballroom for our day was just stunning, tables of 6 all separated following covid guidelines tables service down for drinks etc. but it looked and felt like another wedding I have been to. Only with 5 star service been waited on, We were lucky with the weather on the day so our party went to the gardens again enough tables and space for everyone the table service fantastic we sat drank chatted got everything brought to us everyone loved it.(no need for bar runs missing out). I asked for 3 bowls of icecream for the kids absolutely no problem brought them out. The Anner made my wedding day from start to finish, from the service to the food to all round good vibe the staff gave on the day.
Deirdre was our planner from the start of the process of organizing to the morning after the wedding she was FANTASTIC. friendly, great crack,felt so comfortable and knew I had nothing to worry about, my day was in more than capable hands, with covid restrictions and it not feeling like a special occasion. and my God did Deirdre deliver. Can't thank her enough . We will be back for getaways and meals out. Most Sincerely we would like to thank Deirdre and all staff for wonderfull day and stay more than a 5 star."
_____________________
Genevieve & Joe
13th July 2019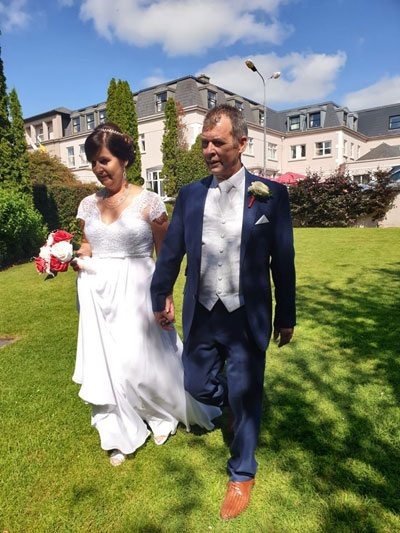 Got married in the Anner on Saturday, civil reception in the Hotel followed by reception and afters. We were all blown away by the way we were looked after, a big thank you to Deirdre and all the staff for making our day so special.
 _____________________

Zanita O'Gorman
October 2019
Amazing staff we had our wedding reception here and everything was perfect the staff were amazing and the food was gorgeous couldn't fault them in anyway and Deirdre is amazing to work with as are all the staff they went above and beyond for us.
_____________________

Kevin Cotter
August 2019
We recently had our civil ceremony wedding in the Anner. Highly recommended venue. Deirdre and all the staff were absolutely brilliant and super helpful throughout it all.
_____________________

Joe Loughnane
July 2019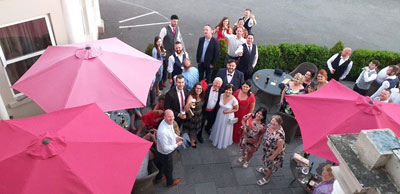 We had our ceremony and reception all in the anner and I couldn't recommend it enough from the day we booked it to the day of the wedding Deirdre and her team made sure everything went off without a hitch. An amazing experience.
_____________________

Marie Allen
June 2019
Everything from the organisation of the wedding. The food and table service was excellent the whole wedding experience was amazing. Deidre Crow was an excellent wedding planner nothing to much trouble we had an amazing day.
_____________________

Theresa Lawrence
May 2019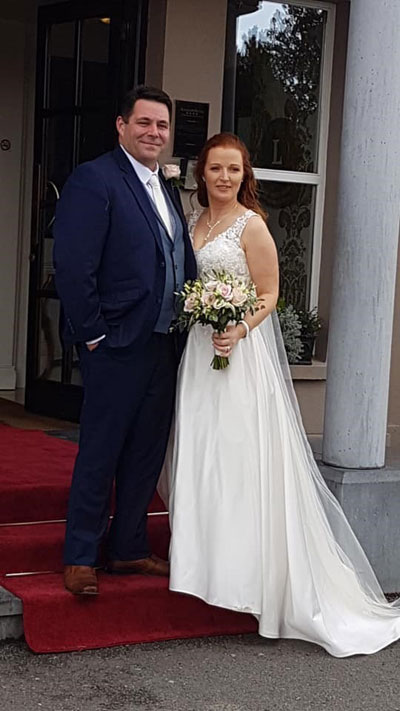 Wow, we have such amazing memories of our wedding last Saturday, everything was perfect from start to finish. Well done to the whole team. 
_____________________

Sinead Norris
April 2019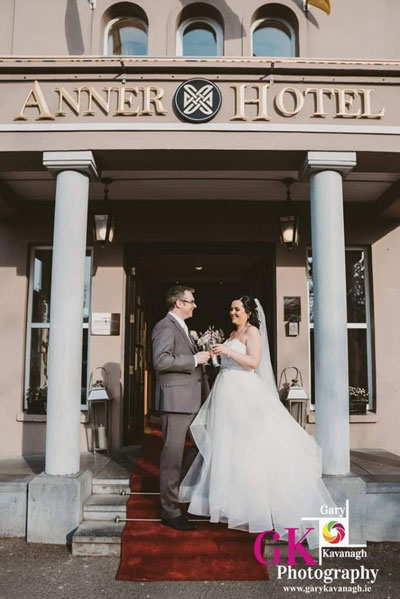 We got married in the Anner hotel last Saturday. we had an amazing day and everyone really enjoyed the food. Bridget, Deirdre were great to deal with and Jacqueline was our waitress for the day couldn't do anymore for us. I would recommend this hotel to anyone.
_____________________

Tarin and Eoin
19th October 2018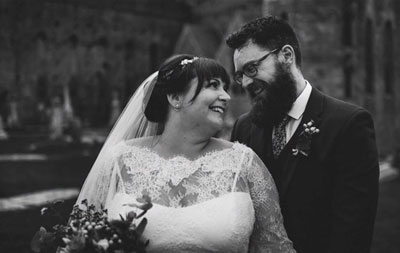 To any couples thinking about booking the Anner for your big day… DO IT!! We were married on October 19, 2018, and had our reception at the Anner, and it was flawless!! From the moment I met Courtney, our wedding planner, I knew we were in good hands. I was planning our wedding from Canada, and Courtney and all the staff at the Anner made it the easiest process in the world! Everything was taken care of and surpassed our expectations!
Most of our guests from Canada booked a stay at the hotel, and every single person I spoke to could only sing the praises of how fantastic their stay was. All of the staff went over and above to make sure our stay was exceptional.
Dierdre was our main contact for the day, she was so charming and professional! When dinner was served (piping hot!) the showmanship of the staff did not go un-noticed as they would serve the head table in unison, turn and walk out again all in unison! All the meals were served in a timely fashion, without excessive lag time between courses, and it was ALL delicious!!
Marrying my best friend was already going to be a perfect day, but the Anner was the cherry on top. I couldn't have scripted a more perfect day. I wish I had more words to express how much I appreciated how special they made us feel, how professional they were, and what an amazing experience we had.
You will NOT be disappointed!!
_____________________