testimonials
Aisling - February 2022
"I'm giving the Anner 5 stars because it wont allow me to give more! It definitely deserve more than 5...I just had my wedding day on the 26th of February and it was the most amazing day....from the very first visit back in 2019 when we viewed the hote,l throughout the whole process including a postponement due to covid, the million emails and telephone calls and all the visits to the hotel. Nothing was ever too much trouble and all the staff were always so friendly especially Deirdre the wedding coordinator, who was with us through the whole process and could never do enough for us. For any future brides reading this, Deirdre is one of the reasons I picked the Anner to have our wedding. Her professionalism and experience always showed she is amazing at her job. As for the food, not one of our guests or ourselves could fault it along with the amazing service we received....it was the most magical day and we are delighted that the Anner hotel and its staff were part of it".
Ann-Marie Hayes - January 2022
My husband and I recently held our wedding reception at The Anner Hotel. From start to finish Deirdre Crowe and her team were a dream to deal with. They left no stone unturned to make our wedding reception a magical experience from the minute we arrive at the hotel for the drinks reception through to end of the night. The food was exceptional and everybody we talked to afterwards complimented the Anner for their food. That's 94 compliments!!! We would highly recommend this hotel for prospective wedding couples.

Paul - July 2021
"We got married in the Anner Hotel in Thurles on the 16th of July 2021 after 2 cancellations. We went from having quite a large wedding to 50 guests. I cannot say enough about this fantastic hotel. From our first meeting with our wedding planner Deirdre to the day of the wedding we were treated like royalty. Any fears we had about not having live music to not having a big crowd were handled so brilliant by Deirdre. On the day the set up in the hotel was absolutely fantastic. It was a five star plus experience from start to finish. All the staff were so professional while still been so welcoming. There was no waiting on drinks for our guests and John the bar manager and his team were just brilliant. The food was delicious and the service outstanding. The accommodation was fantastic and the grounds absolutely gorgeous for photos. Our guests could not get over how amazing everything was and are still talking about the day quoting it as the best wedding they ever attended. I can't reccommend this venue enough.
Thank you all in the Anner for giving us the wedding of our dreams".
_____________________
Liz - June 2021
"We just had our wedding in the Anner Hotel a party of 25. Fantastic from the time we and our guest entered, the staff are so friendly and welcoming and couldn't do enough for you nothing was a problem all request were meet with willingness and kindness. it was obvious that they adhered to covid guidelines which made everyone feel more relaxed. 
The way Deirdre and staff set up the ballroom for our day was just stunning, tables of 6 all separated following covid guidelines tables service down for drinks etc. but it looked and felt like another wedding I have been to. Only with 5 star service been waited on, We were lucky with the weather on the day so our party went to the gardens again enough tables and space for everyone the table service fantastic we sat drank chatted got everything brought to us everyone loved it.(no need for bar runs missing out). I asked for 3 bowls of icecream for the kids absolutely no problem brought them out. The Anner made my wedding day from start to finish, from the service to the food to all round good vibe the staff gave on the day.
Deirdre was our planner from the start of the process of organizing to the morning after the wedding she was FANTASTIC. friendly, great crack,felt so comfortable and knew I had nothing to worry about, my day was in more than capable hands, with covid restrictions and it not feeling like a special occasion. and my God did Deirdre deliver. Can't thank her enough . We will be back for getaways and meals out. Most Sincerely we would like to thank Deirdre and all staff for wonderfull day and stay more than a 5 star."
_____________________
Genevieve & Joe
13th July 2019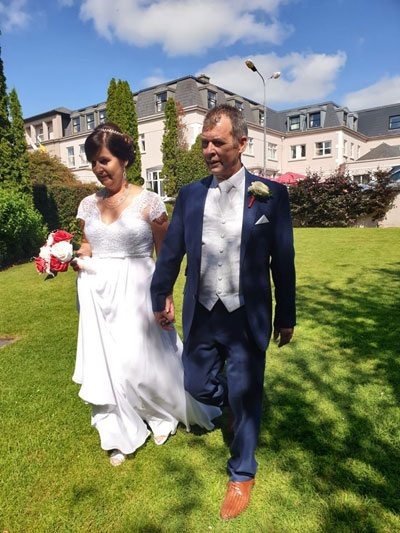 Got married in the Anner on Saturday, civil reception in the Hotel followed by reception and afters. We were all blown away by the way we were looked after, a big thank you to Deirdre and all the staff for making our day so special.
 _____________________

Zanita O'Gorman
October 2019
Amazing staff we had our wedding reception here and everything was perfect the staff were amazing and the food was gorgeous couldn't fault them in anyway and Deirdre is amazing to work with as are all the staff they went above and beyond for us.
_____________________

Kevin Cotter
August 2019
We recently had our civil ceremony wedding in the Anner. Highly recommended venue. Deirdre and all the staff were absolutely brilliant and super helpful throughout it all.
_____________________

Joe Loughnane
July 2019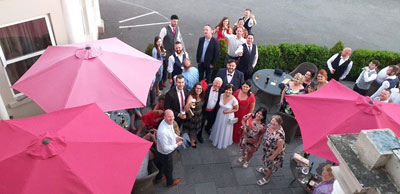 We had our ceremony and reception all in the anner and I couldn't recommend it enough from the day we booked it to the day of the wedding Deirdre and her team made sure everything went off without a hitch. An amazing experience.
_____________________

Marie Allen
June 2019
Everything from the organisation of the wedding. The food and table service was excellent the whole wedding experience was amazing. Deidre Crow was an excellent wedding planner nothing to much trouble we had an amazing day.
_____________________

Theresa Lawrence
May 2019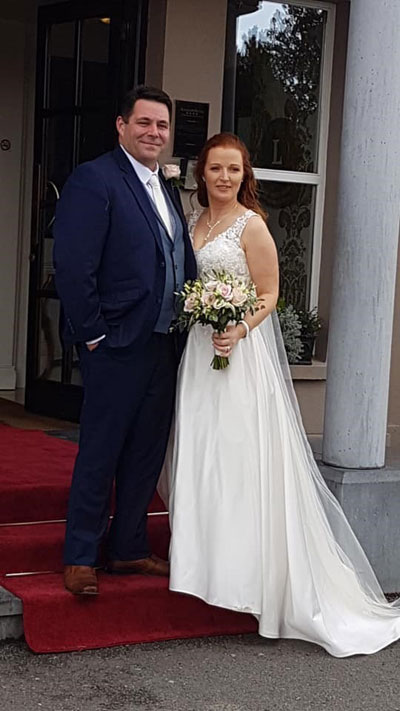 Wow, we have such amazing memories of our wedding last Saturday, everything was perfect from start to finish. Well done to the whole team. 
_____________________

Sinead Norris
April 2019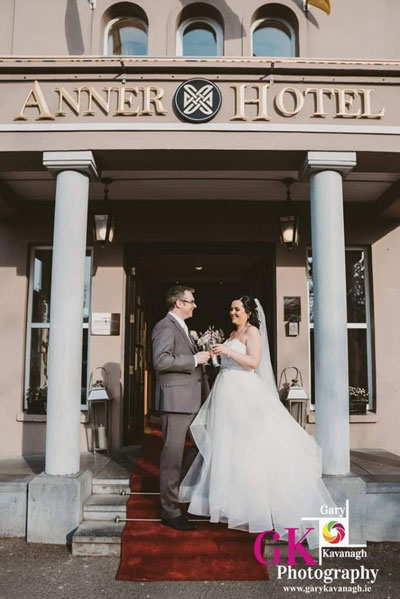 We got married in the Anner hotel last Saturday. we had an amazing day and everyone really enjoyed the food. Bridget, Deirdre were great to deal with and Jacqueline was our waitress for the day couldn't do anymore for us. I would recommend this hotel to anyone.
_____________________

Tarin and Eoin
19th October 2018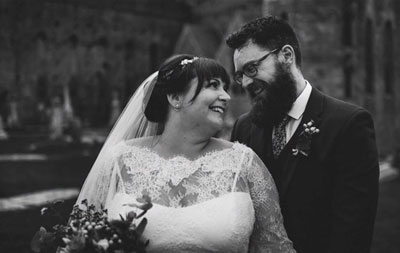 To any couples thinking about booking the Anner for your big day… DO IT!! We were married on October 19, 2018, and had our reception at the Anner, and it was flawless!! From the moment I met Courtney, our wedding planner, I knew we were in good hands. I was planning our wedding from Canada, and Courtney and all the staff at the Anner made it the easiest process in the world! Everything was taken care of and surpassed our expectations!
Most of our guests from Canada booked a stay at the hotel, and every single person I spoke to could only sing the praises of how fantastic their stay was. All of the staff went over and above to make sure our stay was exceptional.
Dierdre was our main contact for the day, she was so charming and professional! When dinner was served (piping hot!) the showmanship of the staff did not go un-noticed as they would serve the head table in unison, turn and walk out again all in unison! All the meals were served in a timely fashion, without excessive lag time between courses, and it was ALL delicious!!
Marrying my best friend was already going to be a perfect day, but the Anner was the cherry on top. I couldn't have scripted a more perfect day. I wish I had more words to express how much I appreciated how special they made us feel, how professional they were, and what an amazing experience we had.
You will NOT be disappointed!!
_____________________